Planit News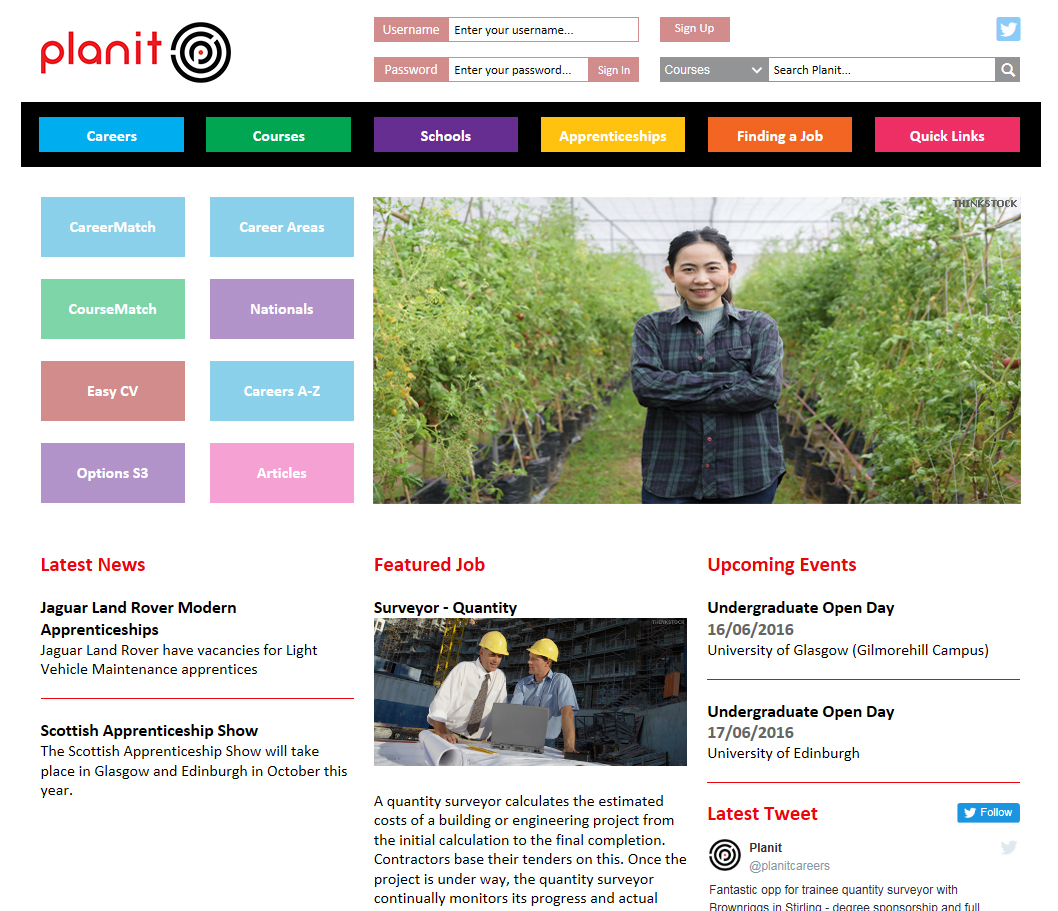 It's been an exciting year for new developments at Gateway, including the new and improved Planit website. The first phase was launched in June 2015, drawing great feedback from school pupils and guidance staff who praised the new colourful design and use of images. The easy navigation and mobile-friendly design was also popular.
Following this we forged ahead with phase two, which was to develop a brand new section for National Qualifications and incorporate it into the Planit website. This was launched in November 2015 and provides invaluable information on all subjects and levels. It covers everything pupils need to know, from what they will study and how they will be assessed, to what careers are available. Along with our helpful articles, it's the perfect tool for the subject choice phase.
Finally, we have embraced the 21st Century phenomenon that is social media! We wanted to feel more connected to schools, colleges and education related organisations and have found it a great way to keep informed and to inform others of interesting news and developments.
You can find us on Twitter @planitcareers and take a look at Planit at www.planitplus.net.