New Modern Apprenticeship Recruitment Site Launched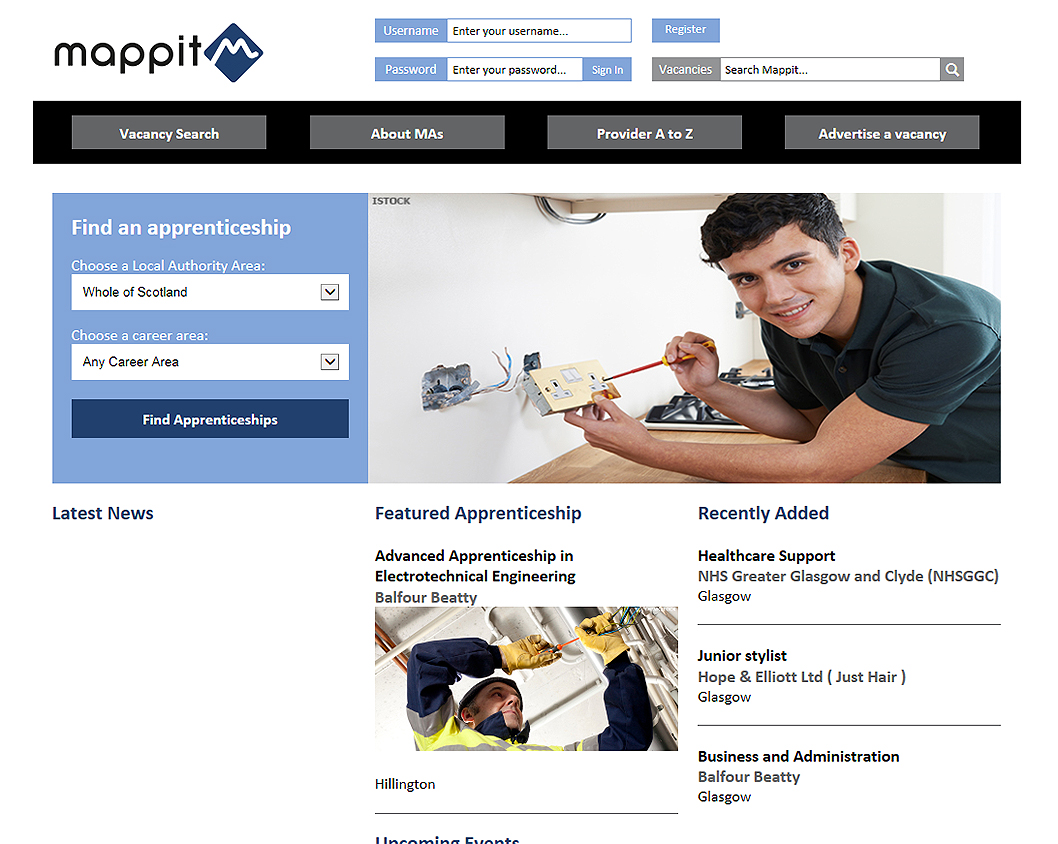 January 2017 saw the launch of the completely re-designed Mappit website. The brand new look, colour scheme and search features deliver a much more user friendly interface, for both employers and training providers adding Modern Apprenticeship vacancies and for young people searching and applying for jobs. The site is now mobile-friendly and can be used on tablets and smartphones.
One of the top new features of Mappit is that it integrates with the Planit website. So, for young people who have a Planit Portfolio, they can use the same login for Mappit. Also, if they have a CV saved in their Portfolio they can use that to apply for a job. Not only that, but vacancies now appear in job profiles, so, for example, if there is an engineering or hairdressing Modern Apprenticeship vacancy in Mappit, it will appear in the relevant job profile in Planit.
Using a combination of marketing emails and Twitter, we have attracted a wide range of companies to advertise their vacancies on Mappit, including Jaguar Land Rover, Scot JCB, NHS Greater Glasgow and Clyde and GTG Training. There have been vacancies available all over Scotland, from Inverness to Galashiels.
We've had great feedback from training providers registered to advertise on Mappit, including Microcom Training, who said that the site was really straightforward and easy to use. Schools have also found our vacancy alert emails helpful, confirming that they are advertising Mappit vacancies to their pupils.
Check out the new look website at www.mappit.org.uk